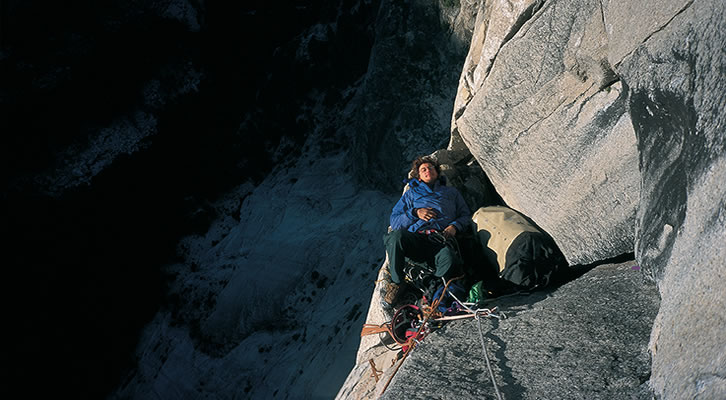 WASHING INSTRUCTIONS
Your crux sleeping bag should last you 25–30 years, even with heavy use. In moderate use – say 20 nights per year – the sleeping bag will probably only need cleaning once every five years. Of course this is subject to whether a sleeping bag liner is used or not.
Washing a down sleeping bag is a big job that is spread out over several days. It is not a task to be undertaken lightly, particularly with crux sleeping bags, as dry-cleaning is not an option.
There are three big DON'Ts.
1. Do not dry-clean (chemicals will damage the eVent membrane or Endurance coating)
2. Do not machine wash (spinning will damage the eVent membrane or Endurance coating)
3. Do not use detergent (chemicals will damage the eVent membrane or Endurance coating)
Your crux sleeping bag should come supplied with full washing instructions, but in case these go missing, you can download the full illustrated washing instructions pdf here.
Below is an outline of the washing procedure:
1. The eVent fabric shell can be cleaned with a damp cloth using warm soapy water.
2. To wash the bag, it needs to be turned inside out and laid down in a bath full of warm soapy water. There are a number of specialty products available:
Nikwax Down wash
(http://www.nikwax.com/en-gb/products/productdetail.php?productid=2&activ...)
McNett ReviveX Down Wash
(http://www.mcnett.com/ReviveX-Down-Cleaner-P175.aspx)
Grangers 30˚C Down Wash
(https://grangers.co.uk/product/down-wash)
3. Soak in the bath wash and knead gently.
4. Rinse thoroughly – at least five times or until there is no further sign of any soap suds. Knead the sleeping bag gently to push the water through.
5. After rinsing, drain the bath and then gently push out as much excess water from the bag as possible,
6. Lay the sleeping bag flat on a support that allows water to drip away and air to circulate underneath.
7. Once most of the water has been physically removed (by gravitational effect – i.e. drip-dried), you can now speed up the drying process by using some heat. You can use good old solar energy (i.e. the sun) or a tumble-dryer (lowest heat setting, otherwise you could melt the lining). If the latter then you will need a commercial size machine as a domestic one is not really big enough to allow air to circulate around the bag. Put a rolled up sock or two to bounce around on the inside to help break up the down clumps.
8. Do not attempt to dry the bag out quickly. Using a tumble dryer is just a step to speed up the process, but you should still allow a good 2–4 days to let the bag dry out completely (2 days in summer, 4 in winter). There is no substitute for time.