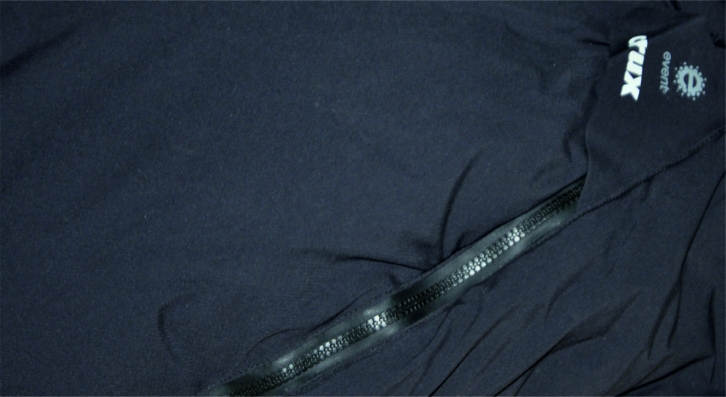 eVent FABRIC FOR DOWN SLEEPING BAGS
eVent is a waterproof and highly breathable fabric. It is also completely air-permeable, making it ideal for use in sleeping bags.
Modern technologies have produced numerous fabrics that can be called waterproof and breathable, but only one came into consideration for our crux sleeping bags – eVent. Our decision is based purely upon technical and performance parameters.
eVent fabric offers two key benefits unavailable from any other fabric.
1. It is air permeable, in other words, you can push air through the membrane. This is essential for sleeping bags when compressing them into a stuff sack. It also stands to reason that air permeability is a very good guide to a fabric's "breathability" – the ability to allow moisture vapour to pass through. It is also important to note that the fabric itself is still completely waterproof.
2. It is the most breathable fabric available on the market today. Forget all the marketing you may read about other breathable fabrics. Extensive, independent tests have shown that eVent is consistently the most breathable fabric across a wide range of different test methods. (Most fabric suppliers find a test method that suits their fabric best, and use this to prove its superiority over competitor fabrics. There is no universal standard).
However, eVent fabric is not only about a membrane – it is actually a fabric system. As the membrane is very fragile, it needs to be protected so is laminated to a woven fabric that we refer to as a "face" fabric (in a two-layer construction) and, in three-layer constructions, an additional lining "scrim" to protect it on the inside (as in most waterproof garments).
The face fabric can range from very lightweight, tightly spun weaves to heavyweight loose ones. The choice of fabric affects breathability, air-permability, weight, handle and cost.
We use a two-layer construction that comprises the outer face fabric and the eVent membrane. The face fabric is woven from a 40 denier yarn – threads that are twice as thick as those used in most sleeping bag fabrics, and thus substantially more robust and tear resistant. It has a smooth "spuntouch" finish that we prefer for two reasons: durability (a smooth surface has better abrasion resistance) and the ability to hold a good DWR (Durable Water Repellent) coating. Finally, because the eVent membrane itself prevents any possibility of down leakage, we can utilise a less-tightly woven fabric. This not only maximises the breathability of the membrane itself (and in fact it is the most breathable face/membrane combination available), but it also gives the fabric a remarkably soft handle making them rustle-free and quiet to sleep in.
Waterproof sleeping bags are available from other manufacturers, but none use fabrics remotely as breathable as eVent.