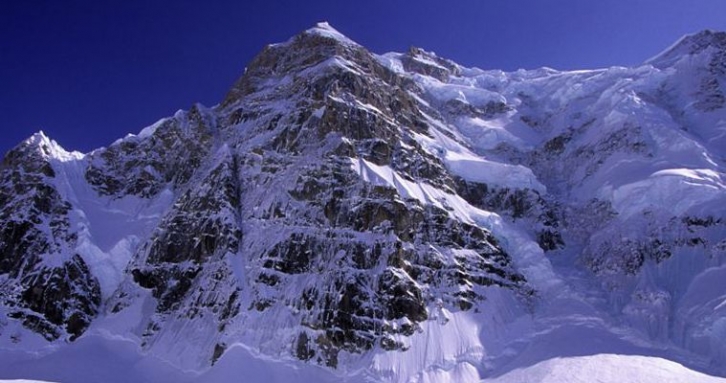 The 2017 Crux Expedition Award winners
We are pleased to announce that Alex Mathie and Tim Oliver are the winners of the inaugural, 2017 Crux Expedition Award for their forthcoming expedition to Mt Hunter in Alaska (pictured above, photo by Ian Parnell).
First, we would like to thank all the expeditions that forwarded applications – the quantity and quality of the submissions was considerably greater than we expected. British mountaineering is in a healthy state, and we are already looking forward to the 2018 applications which will formally be accepted from 1st October, 2017.
Alex and Tim headed out a final shortlist of three, very different expeditions. Those edged out, after a long deliberation by the panel, were expeditions to the Shimshal in Pakistan, and the Cordillera Blanca in Peru. There were also strong candidates for expeditions to Greenland (two of them!) and another Karakorum objective, Yashuk Sar.
Alex and Tim's objective is to do the first repeat of "The Knowledge" on the Moonflower buttress of Mt Hunter, and hope to do the route completely free. Looking at their credentials, they are certainly capable, but nonetheless it is an ambitious undertaking. When we were cogitating over the three "finalists", the reason for choosing Mt Hunter finally came down to the simple symmetry of the fact that the first and only ascent of "The Knowledge" was made by Ian Parnell and Jules Cartwright and who were similarly supported by crux, albeit on a far more low-key and less generous basis!
Adjudicating this award was also a learning process for us – this being the first time we've ever undertaken any project like this – and we're greatly indebted to the input of Stephen Reid from Needlesports. As a consequence, we have made some small amendments to the conditions for the 2018 Award.