3G AK47-X (W)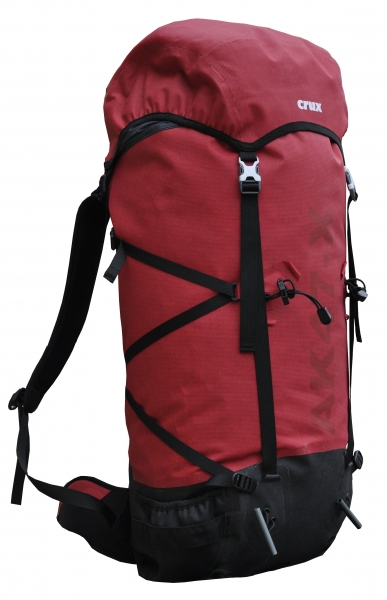 The new 3rd-generation version of the AK47-X is identical to its predecessor in features and function. The AK47-X is really an AK47 with an X. And what is this X-factor? A floating lid design to increase the load capacity, a configuration preferred by many mountaineers. Apart from this, don't go looking for any other differences – there aren't any.
The AK47-X is available in size 1 for women.
Removable floating lid – for more versatile load options
Side compression straps – quick and easy to fit or remove
Oversized back haul loop – easy to grab and clip
External lid pocket – with welded seams
Top compression strap
40 mm webbing waistbelt with low-profile full-sized hip-fins
Internal sleeve for hydration bladder with an oversized port for insulated tubes
Two ice-axe holders
Stretch wand pockets
Capacity
47 + 5 litres
Weight
1220 g
Fabric
40% Kevlar / 60 % Cordura, 240 g/m²
Frame
7.00 mm tubular titanium, full frame (removable)
Sizes

1 (women/small)
2 (medium)
3 (long)
If you break any buckles or your frame (it does happen), then don't panic. We have replacement parts for nearly everything. Click here for Rucksack Spares.
Crux rucksacks don't often need mending, but they are not completely immune to abuse. Should your sack ever need repair, click here for details of our recommended repair agents.
Size 1 for women is in stock.
For more information about our backpacks, please click on the following links below.
Sizing and fitting of crux backpacks
The physics of backpack design
Using the features of an AK pack